Perth Soils, Mulch, Sands & Gardening Supplies
A Huge Range of Gardening & Landscaping Supplies Perth Residents Love
At Bibra Lake Soils we know that creating and maintaining the perfect garden can sometimes be quite hard work, but the rewards can far outweigh the costs. From creating a mouth watering meal from vegetables picked freshly from your own home veggie patch, to having the greenest and plushest lawn that would even send the "Jones's" green with envy, we stock a huge range of Perth's best gardening and landscaping supplies.
Come down (or give us a call) and we can recommend the product best suited for the job at hand. If we do not have what you are looking for, we will do our best to point you in the right direction. Our Perth staff are seasoned experts in soils, mulch, sands, aggregates and all types of home and gardening products.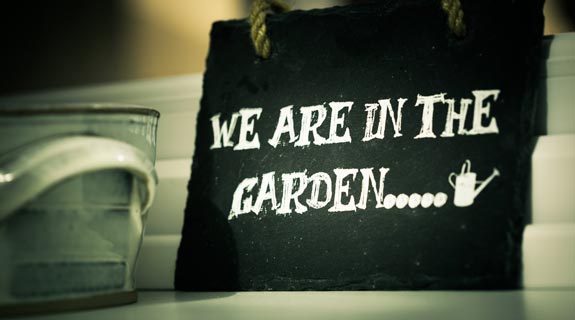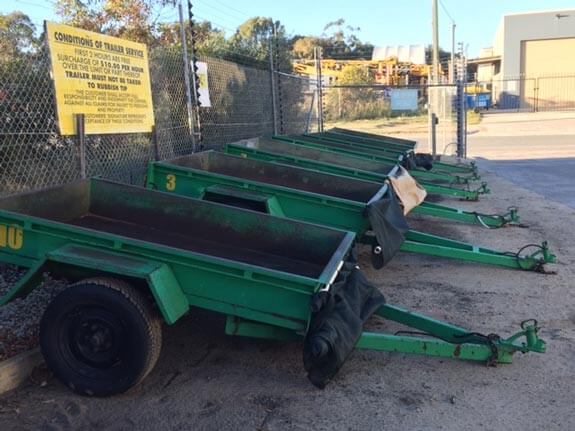 FREE TRAILER USE
We offer free 2 hour use of our trailers for all our Perth customers! If you are planning on using one of our trailers to transport your gardening supplies, the following conditions apply:
Only to be used to take products from the yard to your home
No tip trips
No overnight use
Trailer bookings not accepted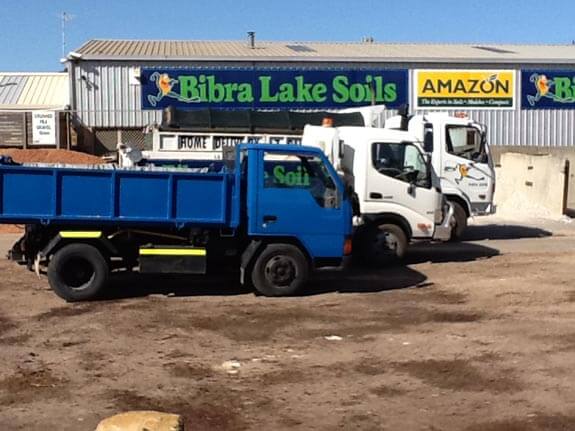 DELIVERY 7 DAYS A WEEK
Sometimes you need too much mulch, soil, sand or any of our other gardening products for a single trailer trip (often enough for 4 or 5 trips).
Let us take the hassle out of transport and bring the product to you in any of Perth's southern suburbs including Bibra Lake, Spearwood, Hamilton Hill, Yangebup, Coogee, Cockburn, Leeming, Jandakot, O'Connor and more. This leaves you with more time to work on the garden rather than spending your time going to and from our yard!
MOST POPULAR PRODUCTS: PERTH MULCH, SOILS & MORE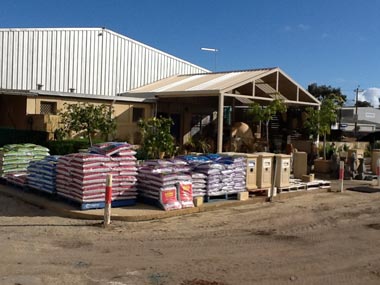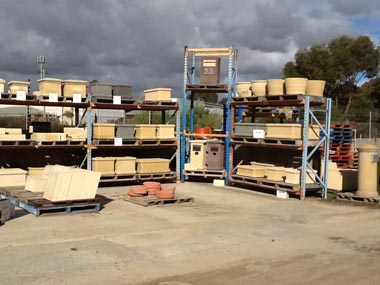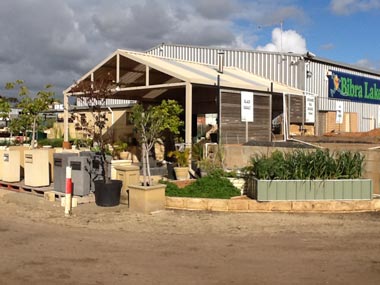 We stock one of Perth's largest range of soils, mulch, fertiliser, manure, lawn food, sands, aggregates, cement, and other products for your home and garden. We also stock an extensive range of letterboxes, planter boxes, pavers, blocks and stones. View our range below, or come in to our Bibra Lake yard to speak to one of our friendly staff members for advice. We're seasoned gardening and landscaping experts and would love to help you!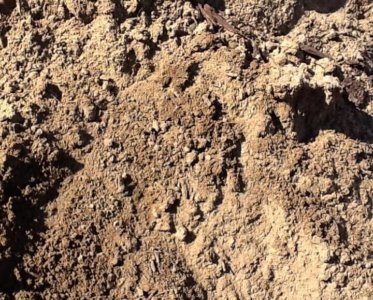 We stock a huge range of quality soils including top soils, garden soil, landscape mix, veggie mix, lawn mix, potting mix, compost, manure, soil conditioner and more.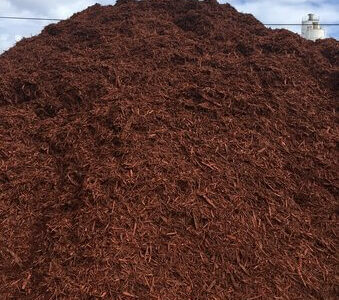 All our Perth garden mulches are pasteurised and weed free. View our range including jungle, karri & peat, forest floor, pine bark, red gum wood chips and Premium red.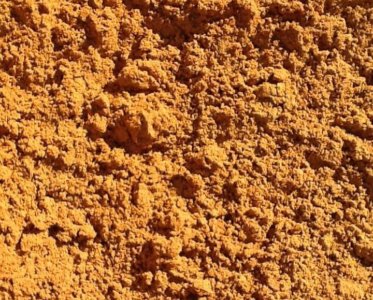 Here at Bibra Lake Soils we have all types of sand for your home and garden, brickies and plasterer's sand. Need help with delivery? We offer free 2 hour trailer use to all our customers!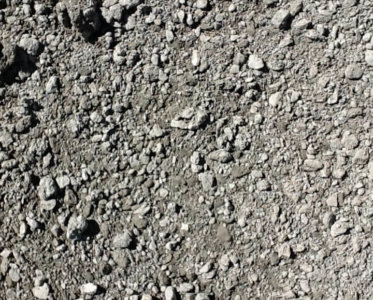 Blue metal, metal dust, concrete mix, crushed limestone, red road gravel, and road base. We have all types of aggregates! Come in to visit us in Bibra Lake for fast pick up and the best prices in Perth's southern suburbs.
Decorative stones are popular amongst garden lovers and for landscape supplies Perth. They can be used as a water saving mulch on your garden beds, enhancing your water features, or using them around driveways and pathways.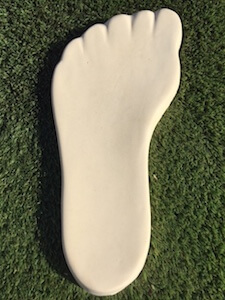 We have a range of beautifully designed stepping stones available for purchase in our Bibra Lake yard. Our designs include feet, love hearts, leaves and tree trunks. All our stepping stones are made from concrete to withstand the hot Perth climate.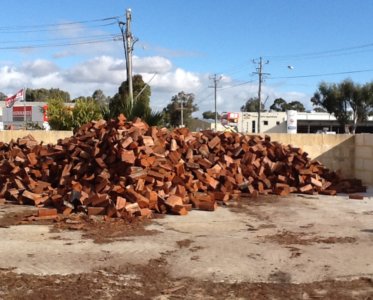 We always have a good stock of firewood through out the year. Run out during winter? No problem, come in for a restock. Prefer to stock up during summer so your wood is perfectly dry and ready to burn? Come in and visit us.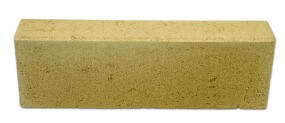 Do you need landscaping supplies Perth residents love? Our limestone blocks are made from reconstituted limestone and are ideal for residential and commercial applications.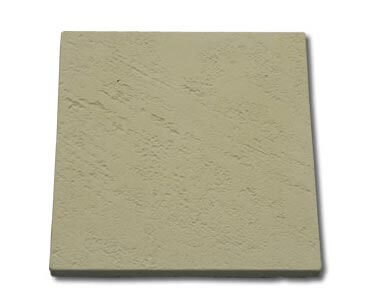 We have two types of pavers; reconstituted limestone and concrete. Depending on what application they are needed for, both have their own advantages. View the full range for more information.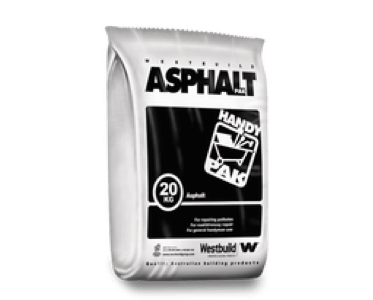 We sell single and bulk quantities of bagged concrete. Our range includes brickies, general purpose, rapid set, hy-lime, creme mortar, and asphalt. Need help? Ask a friendly team member in-store or contact us.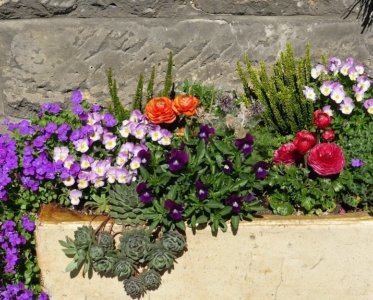 We have in stock a number of different planter boxes that are manufactured locally. Come down and have a look at what we have in stock. If you can't find what you're looking for, we can custom make most shapes and sizes.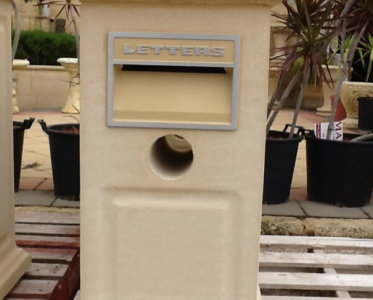 Letterboxes to suit all types of residential and commercial buildings. We have a number of different shapes, sizes, colours and styles in stock. These include sandstone, basalt and reconstituted limestone letterboxes.
COME IN AND COLLECT YOUR GARDENING OR LANDSCAPING GOODS
All our products are now available in Bulka Bags and can be collected from our yard in Bibra Lake. Please contact one of our friendly staff members for further information.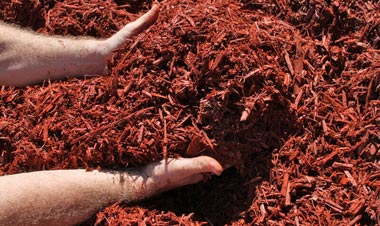 HUGE RANGE OF BAGGED GARDENING PRODUCTS
Give your lawn, plants and flowers a good feed with our bagged products. We source only the best quality brands that we know and trust.
View Full Range